I recently attended an interesting evening that was hosted by Fred Jaberi of Merrill Lynch, his wife Charlette and the owner of Bistro Pleasant Beach, Hussein Ramadan.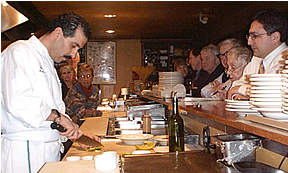 The evening started with a wine tasting and was followed by a cooking class.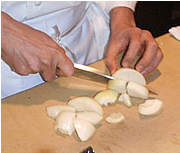 Hussein who has been a restaurateur on Bainbridge Island for many years demonstrated the making of a fine lamb curry. (This included his homemade curry recipe!)

After the class and demonstration we all settled into the meal, stimulating conversation and Fred gave a talk on future projections involving the stock market and investment opportunities on the horizon.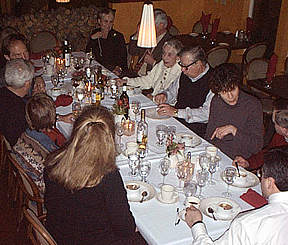 I thoroughly enjoyed the evening and learning how to make fresh curry (did you know it was pan fried) and a new way of making rice alone made the evening. Add a fine meal and a few insights into the stock market and you have time well spent.

I heard Fred mention he and Hussein are going to host more of these events. If you like Mediterranean food, good company and have an interest in your financial future give Fred a call and let him know of your interest.

Fred can be reached at 206-855-9596 or at his web site:
Merrill Lynch - Fred Jaberi.

Turn off your computer and see what you are missing.
Be seeing you - Dave Henry