North side of Winslow Way
East End (East of Hwy. 305)

Sterling Building

Soon Miles Yanick & Assoc.
A well establish Architectural firm that does quality commercial and residential designs.
CFA & Assoc.
Mortgage broker.

Stewart Ainsley
General law and land use attorney.
Entering Main Street (Winslow Way) from Hwy 305 turning West.

Cyber Cafe
High speed Internet access by the hour, CD burning, email, etc.

Bargain Boutique
Our local non-profit thrift store, proceeds benefit children's orthopedic.
Soon Bainbridge Ice Cream
Ice Cream and Espresso at the corner of Hwy. 305 & Winslow Way.

Sweet & Savory
Fresh deli and cheeses with a French flavor.
South side of Winslow Way
East End


Streamliner Diner
An established diner serving breakfasts and lunches.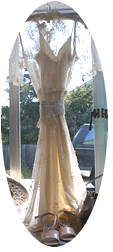 Closet Transfer
High quality clothing on consignment and used, Men's, women's & children's clothing.
Designer fashions such as Ralph Lauren, Armani, Liz, Ellen Tracy, Talbots, Calvin Kline, Anne Klein, Coach, Gucci, Michael Green, Ann Taylor. All a short walk from the ferry terminal.